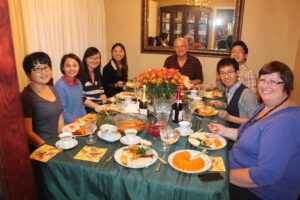 Friends For Dinner sign up
22
22 people viewed this event.
Friends for Dinner is an opportunity to reach out to International students at MacDonald Campus and John Abbott College during the Christmas season by inviting them to your home for a meal. The date and time at chosen by you. Sign up on the Friends for Dinner website by Dec. 2 to be paired with a student or students. 
Here is the website and a video.
https://mail.google.com/mail/u/0/#inbox/FMfcgzGwHfkkHnvmkgnKRJtGDfbfzlCP?projector=1