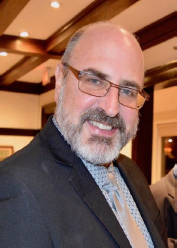 Gary Croft
Director Chateauguay Ministries
Gary Joined the Youth unlimited staff in 2010. Gary has served many roles within the YU ministry over these years. He has served as Facilities Director and Director of Operations. Before joining YU, Gary worked for 3 years helping to set up Christian summer hockey camps throughout the world with Hockey Ministries International head office in Montreal. Since 2017, Gary now oversees YU ministries in Chateauguay; including Station 7 and Options Resource & Pregnancy Centre. Gary's vision is to see Chateauguay ministries continue to be a lighthouse in the community; a place where youth will always feel welcome and loved, a place where respect, kindness, and love is entrenched in everything they do. Gary encourages and facilitates ministry workers and youth to follow their calling.
Our Mission Empower.Equip.Encourage. Options Pregnancy Centre offers free and confidential support to young women, young men, and families as they navigate unplanned pregnancy. Our vision is to care specifically for the whole woman: physically, mentally, emotionally, socially, and spiritually. It is also to recognize the role fathers and families play within the reality of unplanned pregnancy. "The hands and feet of Jesus..." While many business, services and non-profits have put a pause on operations – Options has done just the opposite, we have amped up our services, reach and involvement. We continue to grow at an unprecedented rate, by the grace of God. By means of emergency home deliveries, online meetings, training, courses, mentoring and so much more, Options continues to be a light in the darkness lived by those we serve. The cry for help has only pushed us harder to meet that need, to be the hands and feet of Jesus to these young women and men who feel so alone.
The Impact of your investment in the ministry of Options and Station 7 is made possible because you come alongside us by praying faithfully and giving generously! We are all in this together and we appreciate you dearly!
Online donation can be given through https://www.centreoptions.org/bottle