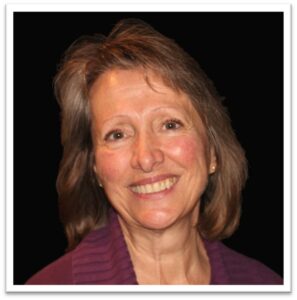 MEET LISE LALONDE, DEVELOPMENT COORDINATOR, QUEBEC
Lise oversees the development of the Awana ministry in the province of Québec. Her responsibilities involve translating the curriculum, caring for the churches, and training leaders. Lise is passionate about French ministry in our country and in France.   
Lise trusted Jesus as her Savior in 1976 and committed to following him throughout her life. Her four adult children have attended the Awana club at their home church in Gatineau, Quebec.
She has been involved with Awana as a leader since 1986 and after a short mission trip to Africa in 2002, she felt God's confirmation to continue serving Him through this ministry. At that time, she completed a degree in Christian education at Tyndale Seminary and College in Toronto. By following God's leading and through a commitment to this ministry she is confident that her skills and gifts are being used for His Glory.
LISE'S MINISTRY
Since August 2007, Lise's role takes her to travel throughout the province of Quebec to work alongside local churches as they refine their vision for children's ministry. It is her responsibility to support partner churches and to provide leader training as they seek to reach as many kids as possible with the Gospel through their Awana clubs. She also enjoys organizing and speaking at leadership development conferences and at regional club events.
The number one challenge that Lise faces in her ministry in the province of Québec, is the translation of material. Supported by a great team, she has been successful in translating and providing in French much of what Awana has to offer; however, the translation needs are ongoing as new and relevant resources become available. For one single handbook, hundreds of hours are required to translate, adapt, revise and edit, in order to offer the kids a material of very high quality.  And this does not speak of quality material for leaders which is also very important.  
With the Awana handbooks, children learn who God is; they also discover the Bible in its entirety, the truth about the Gospel, spiritual disciplines in order to grow in their faith and practical ways to apply God's Word in their daily life.  They can hide God's Word in their heart, memorizing biblical verses supporting their new knowledge.  What a joy for Lise to see young people put their trust in the Lord Jesus and choose to love and serve Him!
Fun Fact – Many people call her the energizer bunny and they are not wrong. Lise loves to golf, and when the golf cart moves, she'd rather run beside it than sit in it.
HOW CAN I BE INVOLVED?
For more information about the Awana ministry in Quebec please contact Lise. She would love to share her heart for this ministry with you.
Please pray for Lise and her ministry. Attend our monthly Missions Prayer Meetings to get updates.
To donate: https://www.awanacanada.ca/en/about-us/our-field-team/lise-lalonde/
You can volunteer to assist at the Awana club at Bethel. Please contact Joël Robichaud at [email protected] or 514-696-0554
CONTACT INFORMATION:
Lise Lalonde
Coordonnatrice du développement, Québec, Awana International Canada
Mobile : 1-613-883-0639

Awana website: https://www.awanacanada.ca/
When visiting those pages, you can also peek through the French pages and appreciate the effort to reach French speaking children in our province. Select: regional information / Quebec
Awana Head office:
P.O. Box 2033, Komoka, Ontario N0L 1R0
Sans frais : 1-877-422-6292

Social Media:
twitter.com/awanacanada.ca
facebook.com/AwanaCanada